If we're in a hurry to get out of the house, most of us stuff our hair into a typical ponytail. There's no questioning the pony's short and simple existence, and her low-sleep sister had been super famous along with spring 2018, but it could be played by even the time Friday rolled around.
Wonderful hairstyles are not often born in the living room. Although your hairdresser might be a master at making complicated braids & buns that appear to hang on their own, hardly anything beats a simple hairstyle that appears a lot harder than it really is. If you're heading to a formal event or only going to function, these cute, easy-going long-haired hairstyles are sure to attract compliments everywhere you wear them.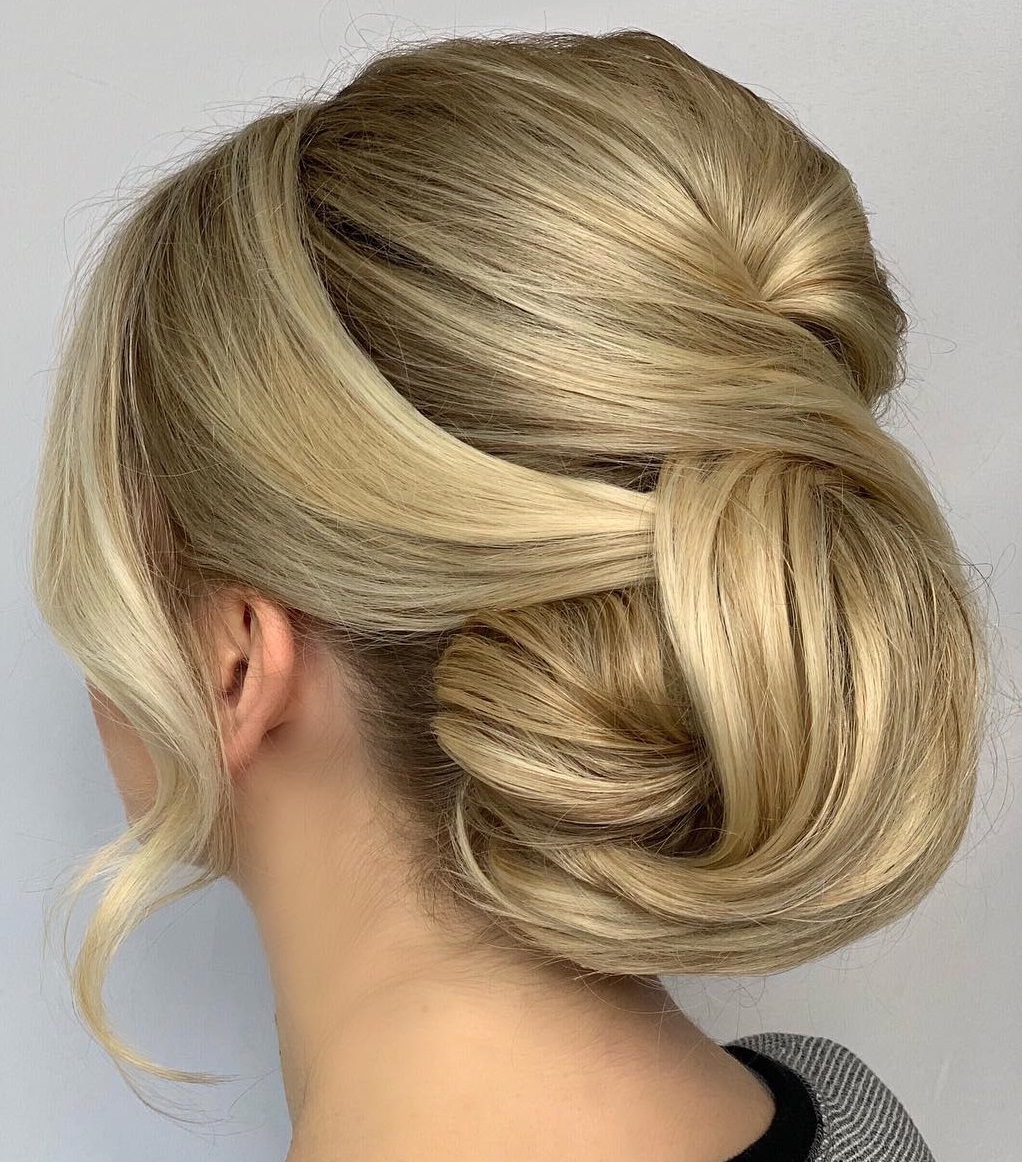 With all of this in mind, we decided to hunt down the simple updos that almost everyone could do in 10 minutes at most (some in no more than two). Among a unique take upon this French twist which lets you hang on to the pony fixation with a beautiful pompadour built for short-haired gals toward a wet look that you'll get wrapped up pretty quickly at all, you'll be able to wear a new 'do' any day of the week with these quick updos.
Top 3 Long Hair Updo Ideas
Following are the simple updos for long hair which you can adapt:
Cascade of Messy
For such a curly hairstyle, please take a couple of hairbands, and a bunch of bobby pins, then consider leaving a few curls out all over the front and side of your head; after this, pick up the majority of your curls and tie themselves high over your head. You should bobby pin whichever the loose curls are dangling from the bun, either leave those out to offer down the entire "messy bun" look.
French Braid Back Bun
And here is another enjoyable and straightforward updo for our wavy as well as 2b curlies a French-braided backed bun! Everything that you've got to do now is French braid to the bottom of the hair, then once you've hit the center of your head, just pick up the rest of it and turn this into a high bun.
Sock's Bun
You can't go wrong with the sock sandwich. Rolling a half sock or two together under a doughnut design, sticking it over a ponytail, and winding the hair around enough to cover the sock, makes a great bun style. If you're aiming for a "messier" look, just pull out a few hair strands across your head and taunt them for a moderate, curly look.